The home of Pizza Napoletana in Auckland
Dante's Pizzeria Napoletana was founded by Kevin Morris back in 2003. Kevin named his pizzeria after his Italian grandfather Dante, who taught him the magic of Italian flavours as he was growing up in the streets of London.
Moving to New Zealand, and missing the timeless flavours of his favourite pizzas, led Kevin to open his first pizzeria. The concept behind Dante's has never changed. It's a place to experience the authenticity of a craft that transports you to the streets of Napoli where food is genuine, honest and celebrated.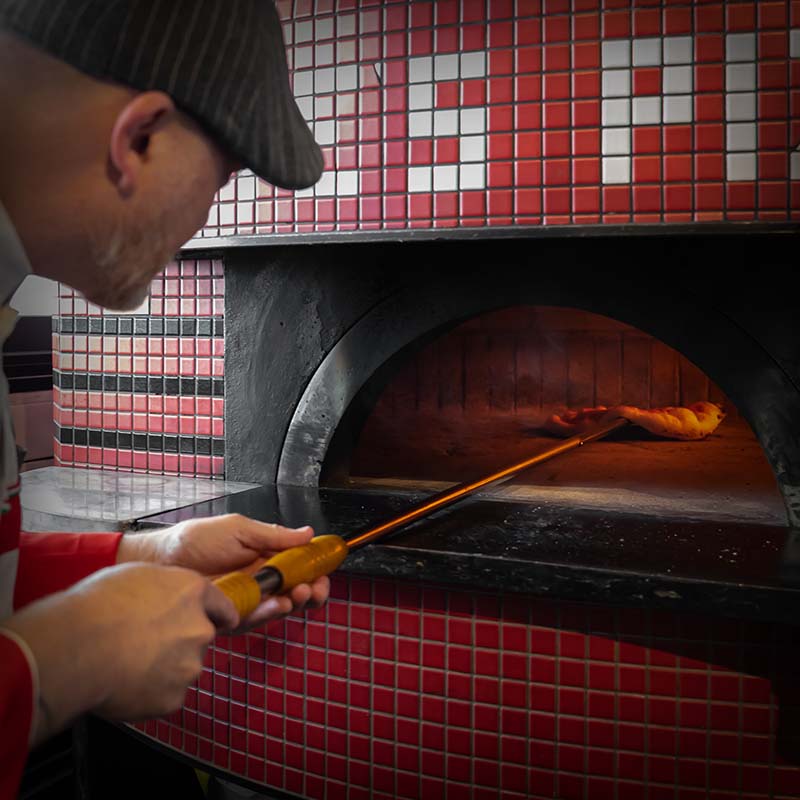 All Dante's pizzas have a super light, fluffy crust with crispy, charred spots. Our sourdough is made exclusively with Nuvola Super flour that's imported direct from Italy. The original fermentation methods and dough making techniques, introduced by Kevin back in 2003, have been continuously refined with techniques introduced by Enis Bacova, who joined Dante's in 2013.
Today, Dante's long fermented and highly hydrated sourdough is baked in handmade ovens we import from Naples. The result is a pizza like no other: Light and easy on the digestive system. With a range of toppings that are equally authentic, it's a complete meal to be enjoyed at home or in one of our three Dante's Pizzeria Napoletana locations in Auckland.
Only the best is good enough
Our flour, cured meats, olives, cheeses and San Marzano tomato products are sourced direct from suppliers in Italy. Fresh herbs and toppings are delivered daily by our trusted providers. We make our own sourdough and allow it to ferment for at least two days so we can be sure it rises in the oven to create a light, spongy crust with seared 'leopard spots.' Nothing is left to chance.
We've spent two decades refining the craft of artisan pizza and building our networks to source the finest ingredients. Instead of an overlong menu with novelty pizzas and bizarre toppings, we concentrate on the Italian pizza classics – and deliver them with compete consistency.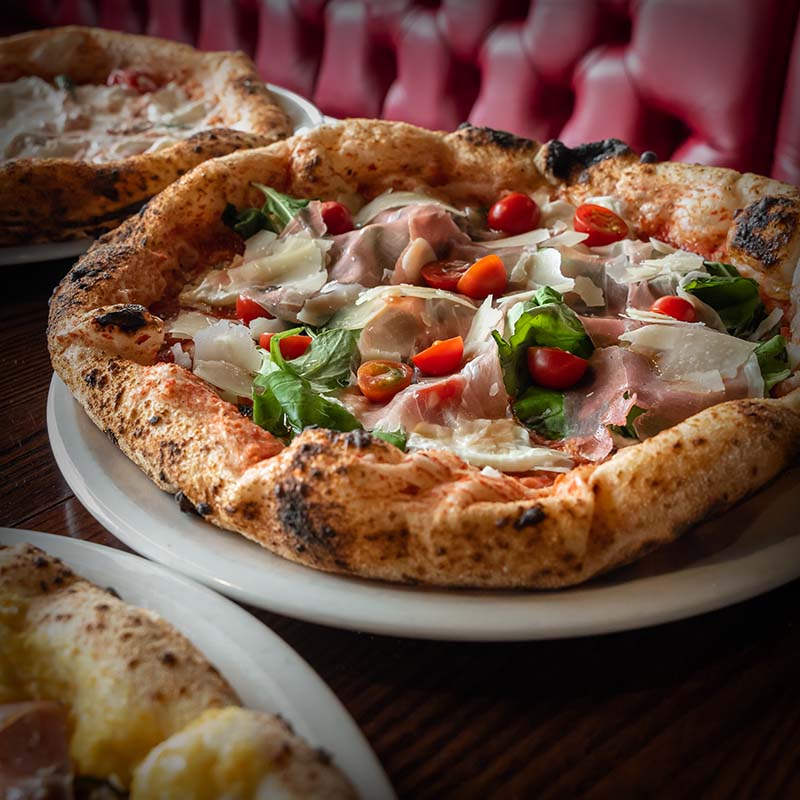 2003
The first Dante's opens in Kumeu, named by Kevin Morris after his Italian grandfather Dante.
2004
The first pizzeria in NZ (and second in the southern hemisphere) to be formally certified by Associazione Verace Pizza Napoletana (AVPN).
2007
Finalist in the global Peroni Pizza Challenge.
2008
Best Pizzeria in Auckland (Metro Magazine).
2009
Best Pizzeria in Auckland (Metro Magazine).
2010
Best Pizzeria in Auckland (Metro Magazine).
2011
Best Pizzeria in Auckland (Metro Magazine).
2013
Certificate of Acknowledgment, Le 5 Stagioni.
2014
Winner Best Pizzeria in NZ, Le 5 Stagioni.
2023
3rd, Caputo Cup, Naples, Italy
Winner Best Fried Food, 50 Top Pizza Asia Pacific
7th, Top 10 Pizzerias in Asia Pacific, 50 Top Pizza
47th, Top 100 Pizzerias in the World, 50 Top Pizza
We're 'pizza people' through and through. A team on a mission to craft the perfect Pizza Napoletana every time and bring smiles to the faces of food lovers.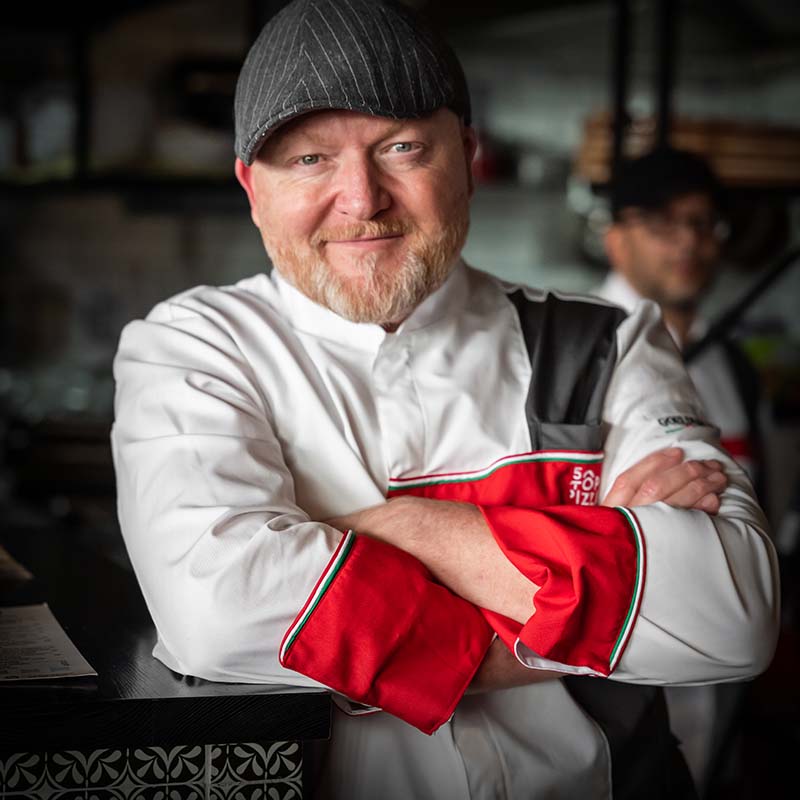 Some of Kevin's earliest memories of growing up in London involve his Italian grandfather Dante, who introduced him to the aromas and flavours of classic Italian cuisine.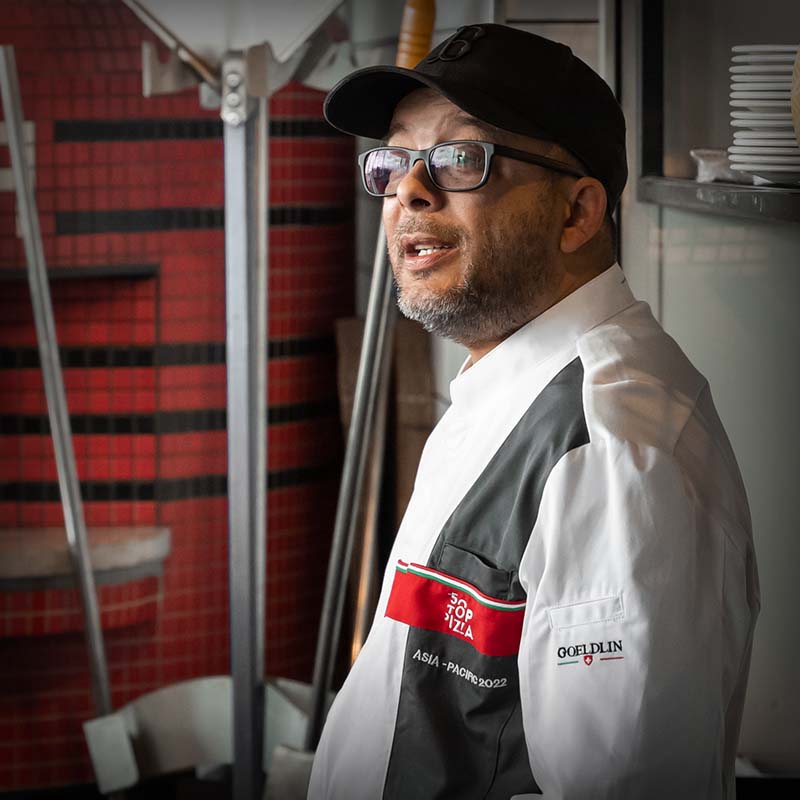 Enis was born in the Albanian capital city of Tirana to two highly educated parents with careers respectively in medicine and engineering. Early on, he learned the value of hard work and acquiring new skills.
Dante's Awards
Our hall of fame!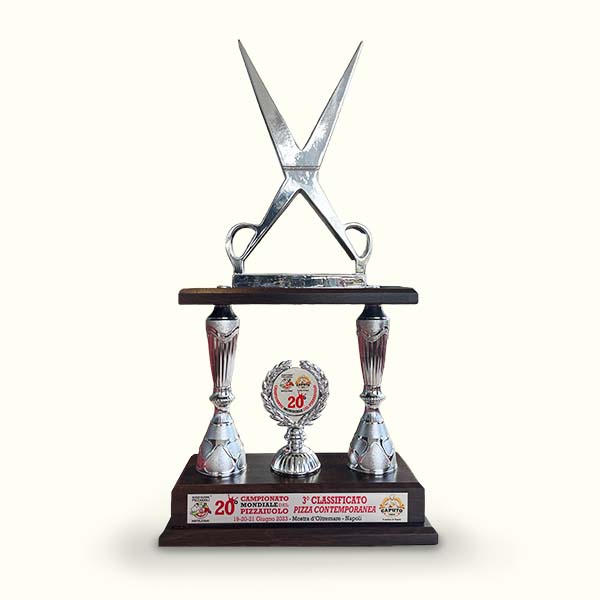 3rd
Caputo Cup
Naples, Italy
2023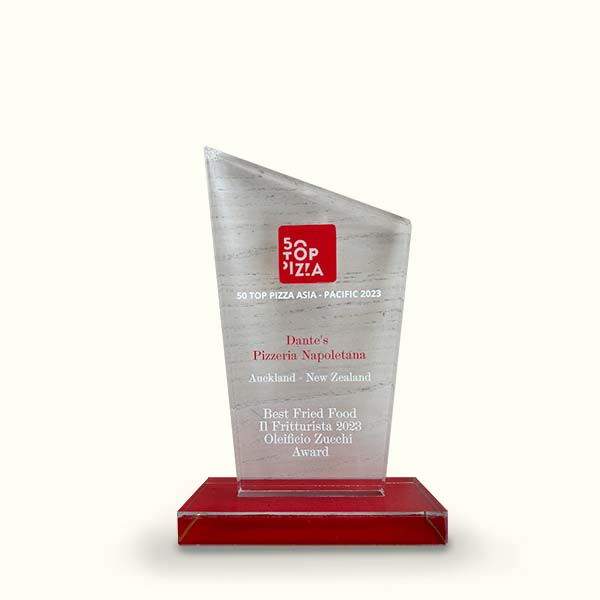 Winner
Best Fried Food in Asia Pacific
50 Top Pizza
2023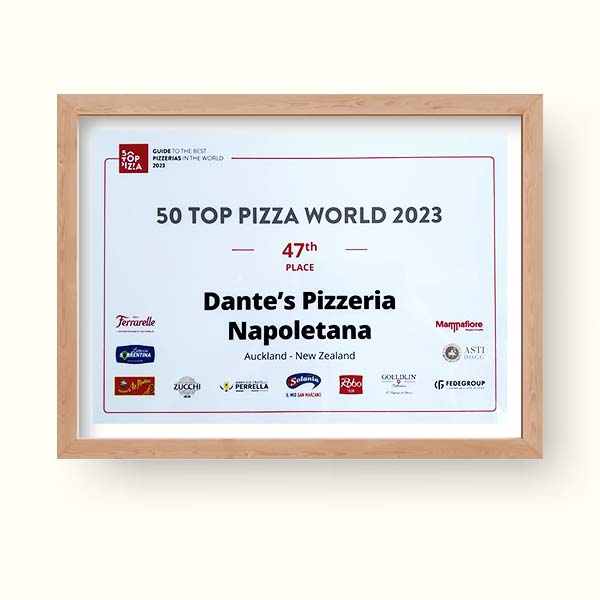 47th
Top 100 Pizzerias in the World
50 Top Pizza
2023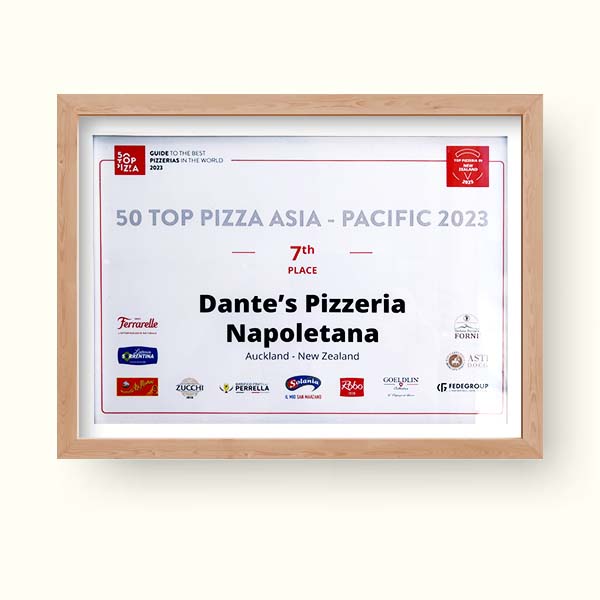 7th
Top 10 Pizzerias
in Asia Pacific
50 Top Pizza
2023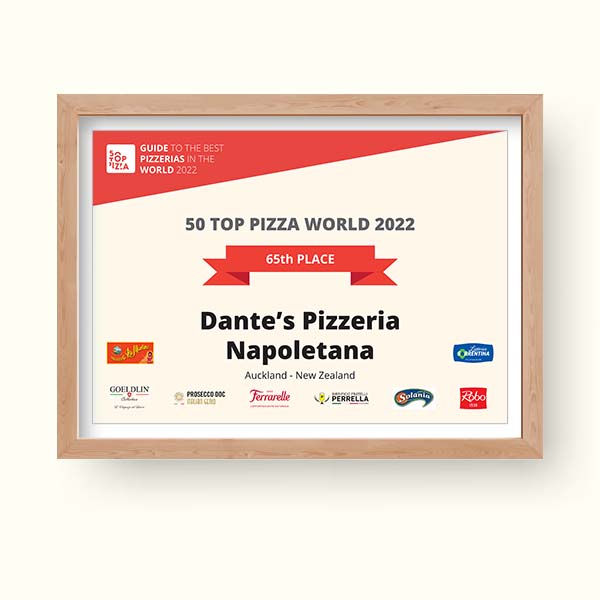 65th
Top 100 Pizzerias in the World
50 Top Pizza
2022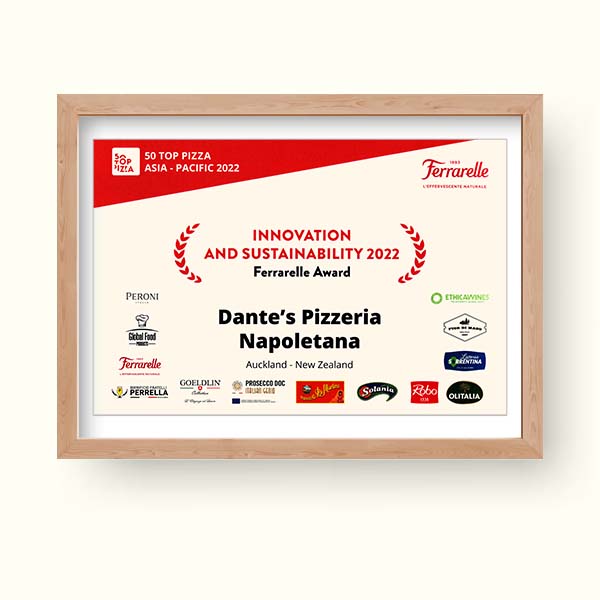 Winner
Innovation and Sustainability
in Asia Pacific
50 Top Pizza
2022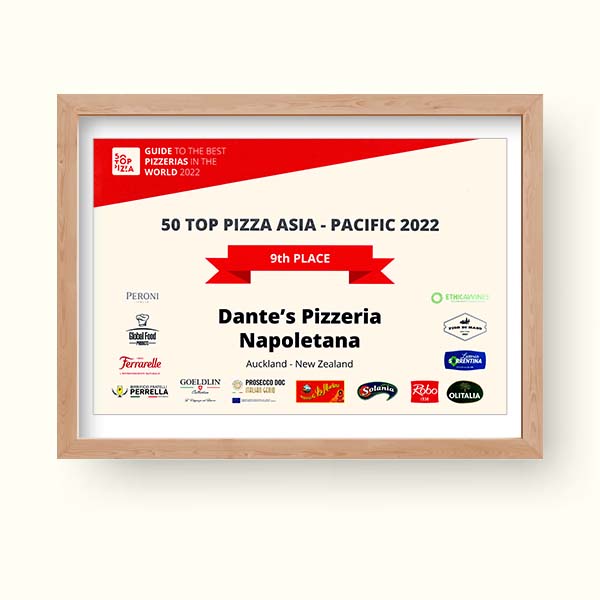 9th
Top 10 Pizzerias
in Asia Pacific
50 Top Pizza
2022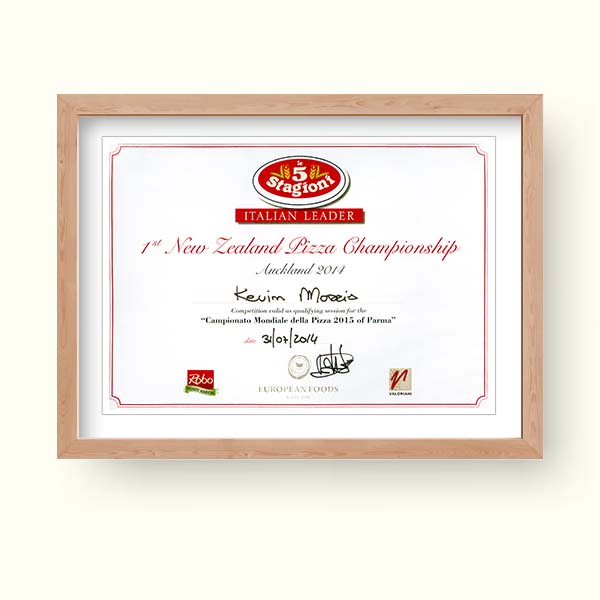 Winner
Best Pizzeria in NZ
Le 5 Stagioni
2014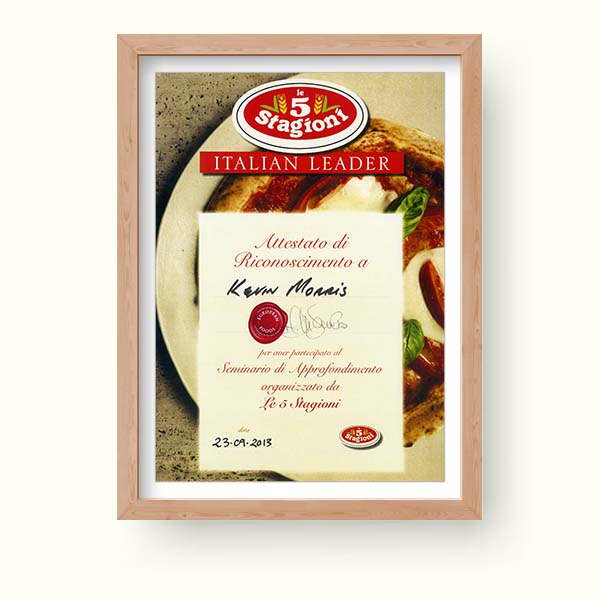 Certificate of Acknowledgment
Le 5 Stagioni
2013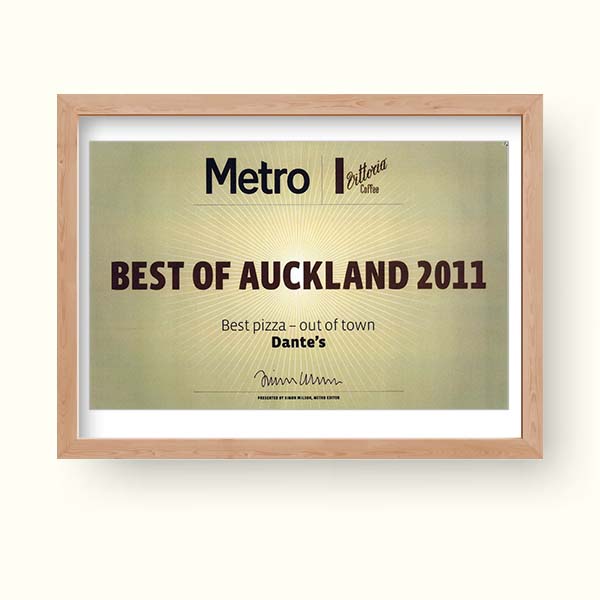 Best Pizzeria in Auckland
(Metro Magazine)
2011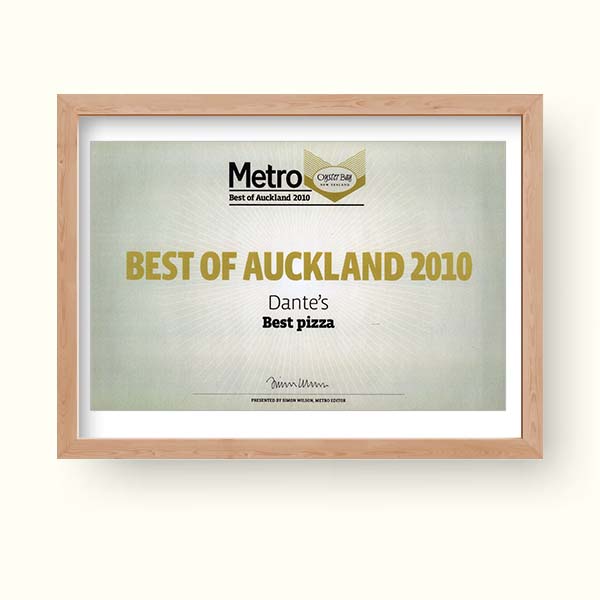 Best Pizzeria in Auckland
(Metro Magazine)
2010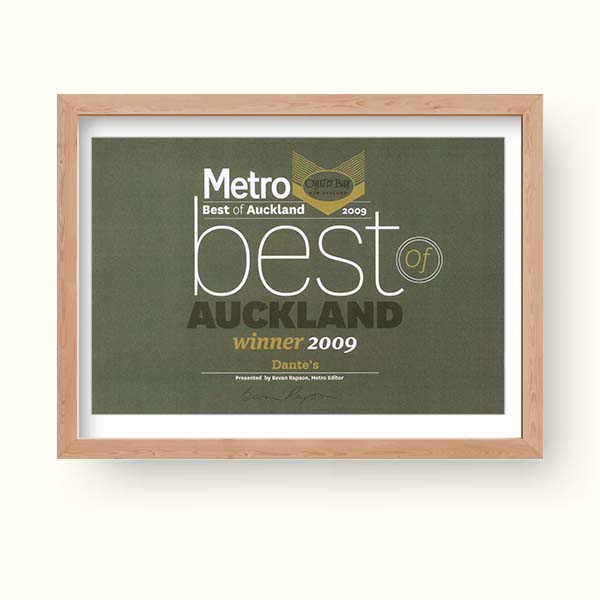 Best Pizzeria in Auckland
(Metro Magazine)
2009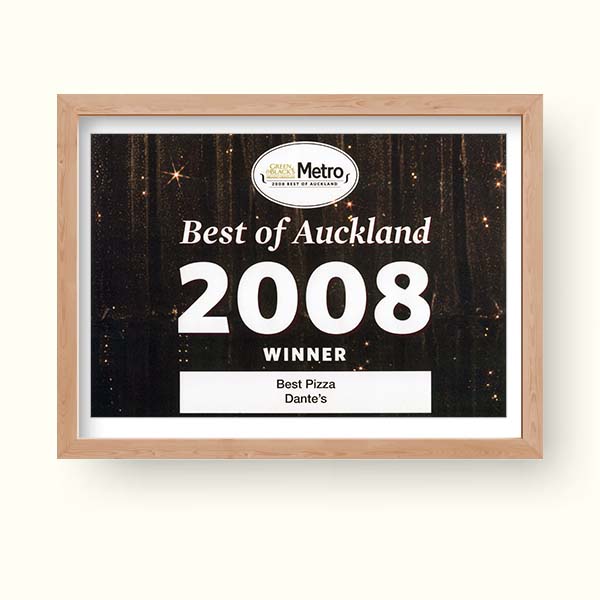 Best Pizzeria in Auckland
(Metro Magazine)
2008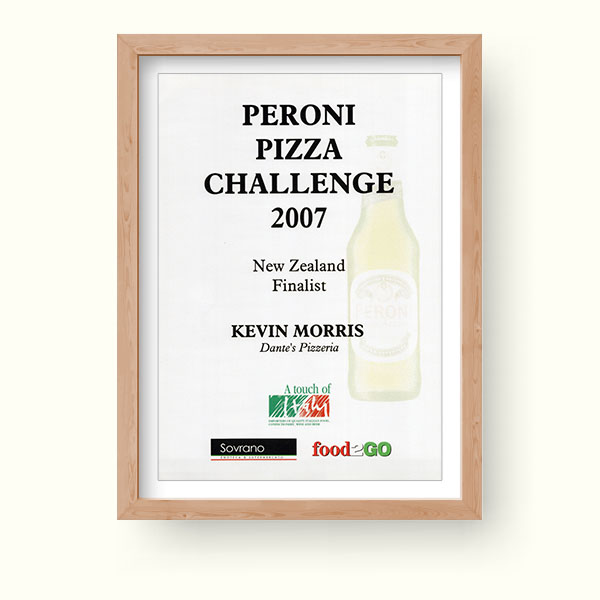 Finalist
Peroni Pizza Challenge
2007