Great Pizza starts with the dough
You'll come across various versions of 'pizza' all over the world, but to find the real thing you need to go to its heartland in Napoli (Naples) where they've been perfecting it for generations.
Real, handcrafted Pizza Napoletana can only be made using specified ingredients and techniques. It involves a naturally fermented sourdough that contains plenty of water, so it expands and forms spongy bubbles when it meets the searing heat of the oven. The type of flour is very important – we use Nuvola Super from Caputo.
You then have to source the best Italian ingredients – buffalo mozzarella, salami, tomato products and olive oil, to name just a few. Finally, you have to put it all together with practiced skill and cook it to perfection. No shortcuts, no cheats!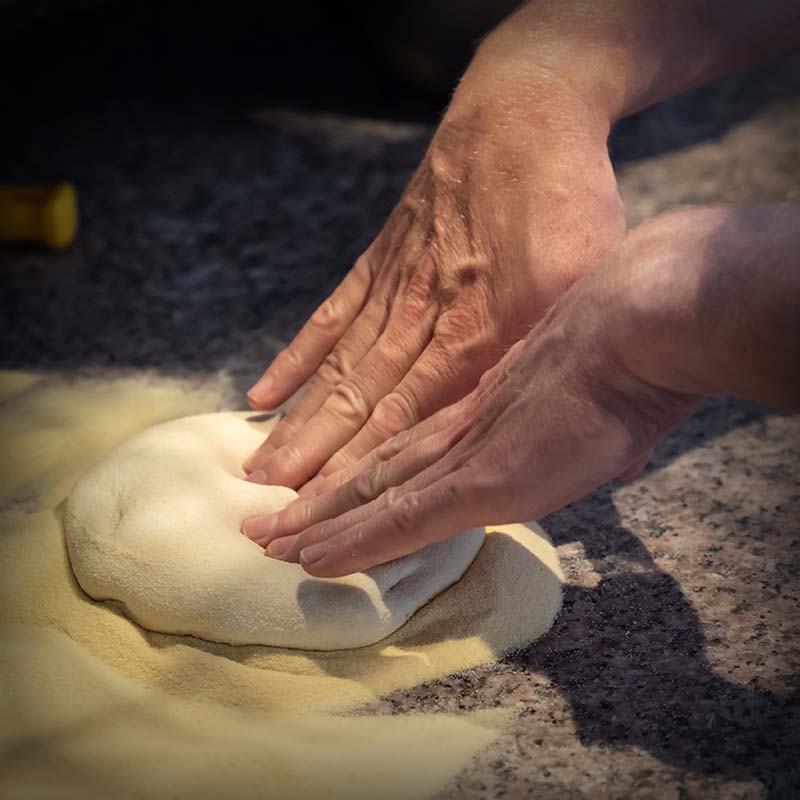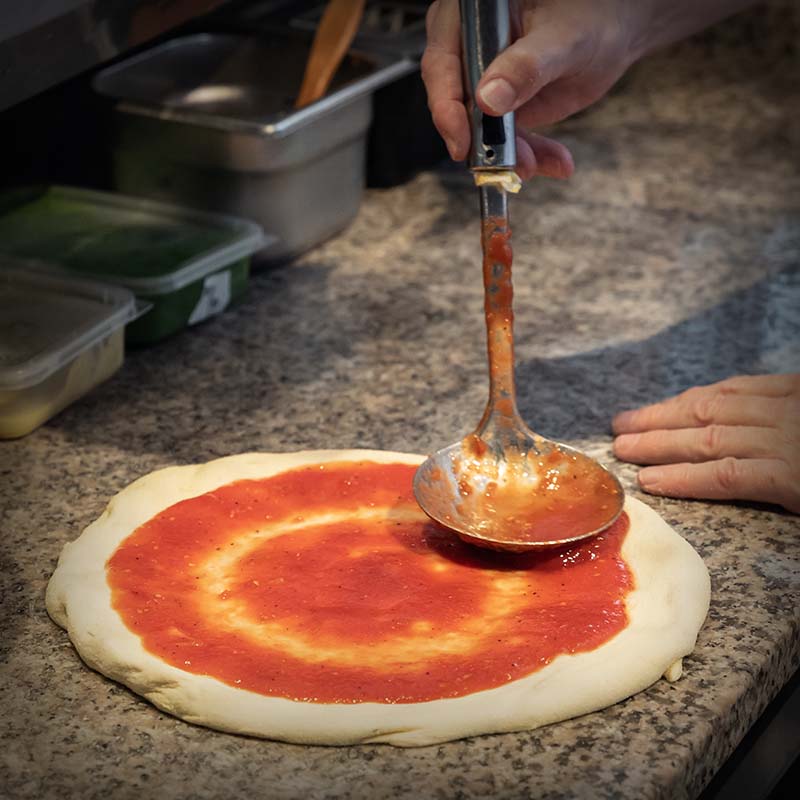 Recognised around the world
Pizza Napoletana is recognised as a treasure of Italian cuisine, with classic varieties such as Pizza Margherita and Pizza Marinara known and loved around the world. The standards that define it are regulated and protected by the Associazione Verace Pizza Napoletana. So when we first started out, we took the trouble to win accreditation by this prestigious organisation, becoming the first pizzeria in New Zealand to be certified by the AVPN.
Pizza lovers know that the history of their favourite dish is rich and rewarding. And they also know that eating it is even better than learning about it.